You are here

Are You Taking Too Much Investment Risk?
Are You Taking Too Much Investment Risk?
Submitted by Moneywatch Advisors on August 15th, 2019
The majority of people not receiving financial advice have "inappropriate risk levels" in their workplace retirement plans, according to a study by Financial Engines and AON Hewitt. Their study analyzed fourteen 401(k)/403(b) plans representing over 723,000 individual participants with over $55 Billion in collective retirement assets over a seven- year period.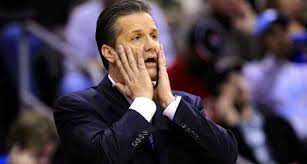 Here's what the study said: "Approximately two-thirds were taking on too much risk, and about one-third were taking on too little risk, jeopardizing these participants' ability to accumulate sufficient retirement wealth. Individuals who are at least 50 years old – a group labeled near-retirees in this report – had the widest variability in risk levels, with some in this age group having risk levels above that of the S&P 500 Index. This group's failure to reduce risk makes them particularly vulnerable to sudden market declines and may threaten their ability to retire."
A good financial planning process examines the client's assets and liabilities plus her current expenses; determines how much income in retirement will be needed in order to sustain her lifestyle; calculates how much wealth is required to provide that income; and then how much she needs to save each year in order to accumulate that amount of wealth. Then, and only then, do we use the plan to help determine the mix of investments and risk appropriate for our client. Trust the process.
Steve Byars, CFP®