You are here

The Best Chocolate Ice Cream In The World
The Best Chocolate Ice Cream In The World
Submitted by Moneywatch Advisors on June 27th, 2019
When first learning to reading, my son would often read aloud restaurant signs through the car window that proclaimed, "World's Best Fried Chicken!" or "Best Chocolate Ice Cream in Vermont!" When he was old enough for some level of critical thinking and those claims sunk in as audacious, he would ask, "Says who?" I was reminded of that recently when the Securities and Exchange Commission (the other SEC) issued new regulations that attempt to raise the level of conduct of Stock Brokers. The new rule allows brokers to claim they are acting in clients' "best interests" – a level up from the current "advice that is suitable" standard. But, "Says who?" As it turns out, if the brokers say so.
Now, I'm guessing eyes started glazing when I mentioned the word regulation but, hang with me, here's why you should care:
If you already work with a Registered Investment Adviser, like Moneywatch, then the SEC already requires us to act in your best interest. And that should matter to you.
If you work with another type of provider, however, or are shopping for financial advice, you should know not every firm or adviser adheres to that same standard.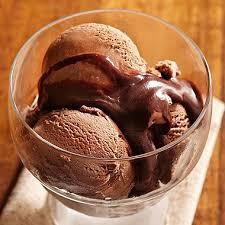 How We Work – Commission Free
Registered Investment Advisers under the jurisdiction of the SEC must always act as a fiduciary by providing advice that is in the best interest of our clients. Why would anyone ever settle for less, right? Furthermore, acting as a fee-only firm, we get paid by our clients and no one else.
Take a commission from a mutual fund that we choose for our clients? No way!
Get paid by an accountant or estate attorney for referring clients to them? Never! We are beholden to our clients and no one else.
In addition, Certified Financial Planner™ professionals, like myself, adhere to a rigorous Code of Ethics and Standards of Conduct that require us to act as fiduciaries when providing financial advice to a client. We also complete a minimum of 30 hours of Continuing Education every two years, including 2 hours of Ethics Continuing Education.
How Brokers Work – They Sell Products for a Commission
First, a broker is someone licensed to sell mutual funds, stocks, bonds and other financial products to retail investors in exchange for a commission. While the new SEC rule is a complicated 1,300 pages, it essentially means brokers have to act in their clients' best interests…unless the broker says otherwise. That's because the SEC added a loophole that says brokers merely have to disclose conflicts of interest, not avoid them. One common example: A brokerage firm may receive money from a mutual fund provider through a practice known as revenue sharing. A broker could favor those funds over a lower-cost alternative when selling them to a client. This type of activity would be considered to be in your "best interest," as long as it's disclosed. What?!
And, get this, the large broker, Edward D. Jones is considering requiring all their brokers who hold the Certified Financial Planner™ designation to drop it to avoid the fiduciary duty that is applied. In other words, they don't want their employees to be required to provide advice in their clients' best interests! Whoa!
The New York Times personal finance writer, Tara Siegel Bernard, said it this way: "The safest course is picking an independent, fee-only adviser who makes an explicit promise to act as a fiduciary. Fee-only pros are not compensated when they sell you something. Instead, they will receive a flat fee, an hourly charge, or payment calculated as a percentage of the assets they manage for you. It's clean and transparent. Another option: certified financial planners, a professional designation with rigorous curriculum and experience requirements. They pledge to act as fiduciaries when providing financial advice and can lose their designation if their self-governing board discovers they have not. If the brokerage firm that your adviser works for will not permit them to use their certified financial planner credentials, that is a huge red flag."
So, if a person claiming to be a financial adviser offers to provide you advice in your best interest, be sure to ask, "Says who?"
Steve Byars, CFP®