You are here

Book Recommendations for Christmas 2019
Book Recommendations for Christmas 2019
Submitted by Moneywatch Advisors on December 12th, 2019
If you're like me and like to give books as gifts or just want a list of book recommendations for yourself, below are the books I read this year along with a brief review. While I enjoyed every book on this list, those I highly recommend are highlighted in bold. And, you'll note, not a single one on finance or investing – these books are for my down time. Merry Christmas!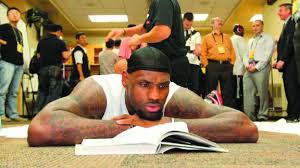 "Traitor", by Jonathan de Shalit, 311 pages. Really good spy novel set in Israel and involving the Russians that is written well and contains many surprising plot twists. That's all I'll say as I don't want to reveal the story.
The Man Who Came Uptown, by George Pellecanos, 263 pages. Crime drama set in D.C. has several layers but is still a simple, brain candy read. Not an indictment.
Motorcycle Diaries, Notes on a Latin American Journey, by Che Guevara, 175 pages. The socialist's diary of a physical and metaphorical journey from Argentina through much of South America and his journey toward helping those less fortunate by organizing them through a revolution.
Warlight, by Michael Ondaatje, 285 pages. A story about the lingering wounds of war as told through the eyes of the son of a British spy post-World War II.
The Fifth Risk, by Michael Lewis, 219 pages. A series of anecdotes about how the federal government manages risk to protect us from terrorists, food and drug problems and weather events - among others - and how the Trump administration poses risks to Americans through their disdain and ignorance of what the government they run does. Interesting, but thin.
The Gatekeepers, How the White House Chiefs of Staff Define Every Presidency, by Chris Whipple, 316 pages. From Nixon through the 1st year of Trump, an inside view of all the chiefs of staff through the lens of someone who believes presidents perform better with strong chiefs.
Say Nothing: A True Story of Murder and Memory in Northern Ireland, by Patrick Radden Keefe, 348 pages. A fascinating history of Northern Ireland's "Troubles" through the individual stories of many of its participants on the several sides - some wars haven't produced as much death and lasting pain as this conflict that seems eerily reminiscent of the Israeli–Palestinian conflict.
Stalin: A Biography, by Robert Service, 604 pages. I took this on to try and learn more about the root of why the Russian government today believes the only way it can compete is to undermine its competitors and adversaries. Long, but interesting history of 20th century Soviet Union and Stalin that helped me understand their actions today in context.
Divide and Dissent by John Ed Pearce, 232 pages. History of Kentucky politics mainly covering the Chandler, Clements and Combs administrations, with a heavy emphasis and glowing review of Combs. If you've been or are involved in public affairs in Kentucky, you'll enjoy this history – and see history repeating itself.
The Lost Girls of Paris, by Pam Jenoff, 359 pages. Historical fiction of women agents of the British government during WW II and their role in disrupting Nazi forces in occupied France during the war.
The Soul of a Thief, by Steven Hartov, 292 pages. Historical novel about a half Jewish man serving as an adjutant to a German SS Colonel in occupied France during WW II and their complicated relationship. Ben gave this to me for Father's Day as he knows me well.
American Spy, by Lauren Wilkinson, 289 pages. Novel inspired by true events about an FBI agent and her role in an African country's Cold War battle around communism. New author who I'm anxious to see develop.
Winston's War: 1940:1945, by Max Hastings, 483 pages. A detailed biography of Churchill during WW II reveals him as an imperfect leader but the indispensable one for the Allies.
The Longest Trip Home, by John Grogan, 331 pages. By the author of "Marley and Me" this book tells the author's personal and family story, particularly his parents' strong Catholic faith and them coming to terms with his lack of faith. Easy read.
Truman, by David McCullough, 992 pages. Incredible biography about a smart, but simple, man of high character who faced a staggering number of decisions during his presidency. Creation of the United Nations, the Truman Doctrine, Marshall plan, the Berlin airlift protecting the city from Stalin post-war, the recognition of Israel, NATO, committing troops to Korea to prevent WW III, and on.
Believer on Sunday, Atheist by Thursday: Is Faith Still Possible? by Ronald P. Byars, 146 pages. Not a single car chase but a clear, concise vision of faith not hemmed in by ideological rhetoric. And, yes, written by my Dad.
If there's a book you think I'd enjoy, please let me know.
Steve Byars, CFP®