You are here

Books I Read in 2018
Books I Read in 2018
Submitted by Moneywatch Advisors on December 13th, 2018
If you're like me and buy books for gifts, then you may also look for recommendations. In that spirit, below are the books I read during the year – nope, not a single finance or investing book - with a one-sentence description and a thumbs-up or thumbs-down review.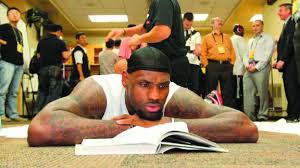 Katherine Graham's autobiography, 625 pages. This book is well-written and quite insightful – both of herself as well as many historical figures (including Kentucky's very own Ed Prichard) – and covers a lot of our nation's post World War II history. Thumbs Up.
Manhattan Beach, by Jennifer Egan, 433 pages. An historical novel set during World War II, the story is told through a young woman struggling to find her place in a world where most of the men were off to war, older than her or deeply flawed – or some combination of the three. Big thumbs up.
Before the Fall, by Noah Hawley, 390 pages. A thriller about a private jet that mysteriously crashes while traveling from Martha's Vineyard to New York, and the aftermath that may or may not reveal what happened to cause the crash. Thumbs Up.
Uncommon Type, by Tom Hanks, 403 pages. A book of short stories by the actor who should stick to his day job. Thumbs Down.
​The Water is Wide, by Pat Conroy, 310 pages. If you're a Conroy fan, you have to read his first, but lesser known, book about his year teaching school on Yamacraw Island (the fictional Daufuskie Island) where the South Carolina mainland is physically 20 minutes away, yet America is an entire world away. Thumbs Up.
Everybody's Fool, by Richard Russo, 477 pages. A novel following up on his Nobody's Fool, the characters are so richly developed you end up caring more for them than the overall story. Thumbs Up.
Churchill and Orwell: The Fight for Freedom, by Thomas Rich, 270 pages. Though they never met, this book tells how they both feared fascism and totalitarianism and believed they must be resisted – and is timely considering these same issues are still alive worldwide today. Thumbs Up.
The Girl in the Spider's Web, by David Lagercrantz, 400 pages. Another sequel to the Girl with the Dragon Tattoo, the author tries to continue the story of Lisbeth Salander since the original author has died – with little success. Thumbs Down.
All the King's Men, by Robert Penn Warren, 609 pages. It's a classic for a reason, it's timeless. Thumbs Up.
Where the Shadows Lie, by Michael Ridpath, 342 pages. A murder mystery set in Iceland, this book is an entertaining way to learn a little about the culture and geography of a country to which I was about to travel. Thumbs Up, if you're planning a trip to Iceland.
Into the Darkness, by Ian Rankin, 435 pages. Similarly, this is an entertaining and well-written, murder mystery – part of a series about Detective Rebus – set in Edinburgh, where I was about to travel. Thumbs Up, even if not traveling to Scotland.
Transcription, by Kate Atkinson, 329 pages. Another historical novel set in London during World War II and then, later, in the early 1980's about a young woman doing both clerical and spying duty for MI5. Thumbs Up.
Steve Byars