You are here

Forget Retirement, Seek Financial Independence
Forget Retirement, Seek Financial Independence
Submitted by Moneywatch Advisors on June 6th, 2019
While in Kansas City to visit family recently one of my cousins posed a question to the Byars boys at lunch, "I don't want to retire – so what do I call that?" So, for context, here's the backstory: My cousin is extremely bright with an MBA from Northwestern and is the CFO for a company headquartered in Omaha not called Berkshire-Hathaway. He already knows that accumulating enough money to support him and his family throughout their lives isn't really his pertinent question but, what am I going to do with my life to challenge myself and make my mark, is. Essentially, he explained that he likes to work, doesn't have hobbies that consume him and wanted to know what should he plan for if not retirement? My answer? Glance back at the title of this post for a hint – Financial Independence!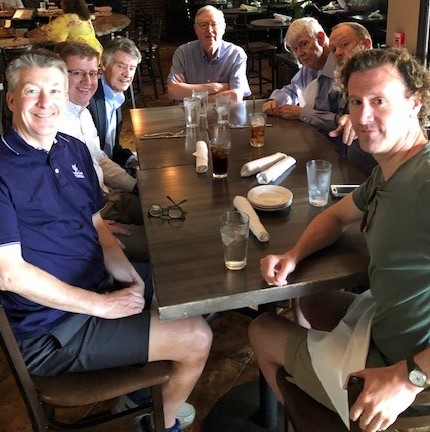 Jonathan Chevreau has written a book subtitled, How to reach your Findependence Day while you're still young enough to enjoy it, where he offers that financial independence should be everyone's goal and should precede traditional retirement by a decade or two. So, how does he define financial independence? He means when outside income (income from investments, rental income, pension income, etc.) can cover all one's living expenses without a traditional job, one is financially independent. My definition is, when you can choose to work rather than have to work, you are financially independent.
Consider these nuggets:
A recent study by the Center for Retirement Research at Boston College found that 37% of workers retired earlier than they'd planned, or hoped. The most common causes for unexpected early retirement are health problems and job loss;
A study by the Insured Retirement Institute showed that:

1/3 of Baby Boomers planned to delay retirement until age 70 or to not retire at all;
But, only 7% of Boomers actually work until age 70;
And, 68% regretted not saving enough;

While one can start Social Security benefits as early as age 62, your benefits are reduced by about 30% compared with payments at your Full Retirement Age – 67 for most of us. So, if you're forced to take Social Security for income too soon, it may severely hamper your ability to cover your expenses later in life;
Today, if a person lives to the age of 65, the average life expectancy for a man is 17.7 more years and 20.3 more years for a woman.
So, we're living longer but we're not necessarily working longer.
That's why it's important to not simply plan for your financial independence to coincide with your chosen retirement age. Because, the sooner we hit our number the sooner we are able to control our own destinies. Corporate downsizing? No problem, you've already saved enough! Desire to build a Habitat for Humanity house in Brazil, have at it!
For instance, my cousin has accumulated wealth where he has choices. He enjoys his career, values his time on the local school board and is thinking about what he'll do to add value to people and organizations he cares about throughout the rest of his life. Who knows, maybe he'll run for Governor of Nebraska one day?
Creating a financial plan aimed toward financial independence can get you on target and offer peace of mind. Call us if we can help.
Steve Byars, CFP®