You are here

My Cousin's 252-Day Self-Funded Sabbatical
My Cousin's 252-Day Self-Funded Sabbatical
Submitted by Moneywatch Advisors on September 21st, 2020
I have a cousin who was born when I was a freshman in college and we've grown rather close in recent years – mainly thanks to him – so when he called around the first of the year to tell me he had quit his high-paying job I was tempted to yell, "Are you crazy?!" I care for him a great deal, you see, so my financial planner brain started to mentally calculate the future value of his lost salary over the next few months. I didn't react that way, fortunately, and I slowly started to see his wisdom as he explained his motivation. It wasn't that he hated his job – he was a well-compensated regional manager for Target – but that he yearned to see the impact of his hard work more directly. As it turns out, his professional journey is actually becoming more common.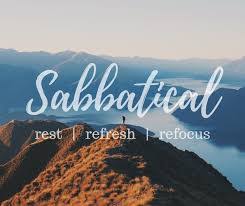 The old career/life paradigm most of us are used to went like this: 1-Learn(High school/College/grad school); then 2-Work; then 3-Retire, then 4-Death(the last part never changes, I'm afraid).
The new career/life paradigm goes more like this: 1-Learn to learn, Un-learn & Re-learn; then 2-Work-Learn-Change-Work-Learn-Change-Work; then 3-Retire; then, well, you know.
The point is, most educated, skilled professionals today want to work to live, not the other way around. They also desire careers with meaning and purpose. Plus, ever-enhanced pressure on companies to adapt to competition has created a market for workers, like my cousin, who can re-learn and change when necessary. So, goodbye to working for Ford for 40 years, receiving the gold watch and riding off into the sunset. Hello to, "Honey, I quit my high-paying job to figure out what's next!"
Flexible financial plans: Our profession needs to adapt to our clients' motivations and help them plan for curvier career pathways and, perhaps, periods of low to no income. To me, a career pathway with intervals without income makes water-boarding look pleasant in comparison. But, as my cousin explained his life's goals to me: purposeful work, meaningful time with his wonderful wife and daughters, and interesting non-professional interests, too, I understood and realized this is a new reality of financial planning. We need to help clients achieve their life's goals, not just their retirement goals.
Cousin's story: My cousin and his wife had saved enough cash to last them a year while he seriously evaluated his talents and explored new opportunities. After several offers that weren't quite right, he accepted a job recently applying his considerable and varied skills acquired through education and stints at Bank of America and Target to one of the most innovative companies on the planet – Amazon. Did I mention the 60% increase in compensation over his former gig?
Morgan Housel, a 36-year old blogger and venture capitalist, recently wrote, "The ability to do what you want, when you want, with whom you want, for as long as you want, pays the highest dividend that exists in finance." Amen!
Steve Byars, CFP®