You are here

Post-Pandemic Planning
Post-Pandemic Planning
Submitted by Moneywatch Advisors on May 20th, 2020
What have you learned about yourself during the pandemic?
Recently, a friend of mine told me she used to dream of being at home all day during retirement…until the pandemic forced her to work from home. Although busy, she is nonetheless bored. She now believes that dream was premature and maybe she needs a more thorough plan for when retirement arrives. Her story reminds me of the importance of planning for your post-career purpose, not just for your financial future.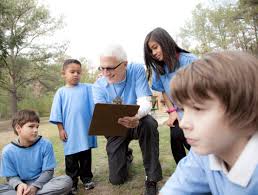 We have clients who I have told a couple of times they're "winning retirement." They're young, healthy and staying fulfilled with long-term avocations and projects that give them pleasure and also provide pleasure to those they love. Let's face it, our young and professional lives are spent learning and serving. After six-plus decades, do we just stop?
I think most of us have a need to be needed – I know I do. While our careers can be demanding with constant phone calls, emails, texts, etc. asking us for something, have you ever paused to think how you'll feel when no one asks anymore? Yes, the peace and quiet will be a nice change. But, at the same time, no one is asking your opinion or needs your expertise anymore either. How will that feel?
A good financial plan answers questions such as:
Have you saved enough to retire?
How will you turn your savings into regular income?
How should your assets be invested to provide necessary income and so the assets outlive you, not the other way around?
When should you start taking Social Security benefits?
An important part of the planning process, however, is to also help our clients think through what they will do in retirement – what they are retiring to:
Do you want to learn a new skill, develop a hobby, learn about something you've never had a chance to explore?
Do you want to volunteer for a charitable cause you care about?
Maybe you want to consult so you can still share your expertise, just on your terms?
Maybe one of the good things to come from a global pandemic is the realization that dreaming about what work pressures you'll leave behind is not a retirement plan. A complete plan also contemplates what your purpose will continue to be.
Steve Byars, CFP®