You are here

Should You Buy Bitcoin?
Should You Buy Bitcoin?
Submitted by Moneywatch Advisors on September 1st, 2020
I've been asked a couple of times recently about Bitcoin as an investment, particularly as a hedge against the stock market. Here, then, is a primer on cryptocurrency in general and an opinion regarding adding it to your portfolio.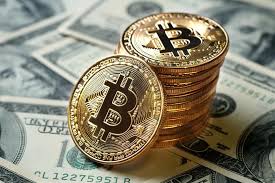 What is money: The first forms of currency were shiny items like shells that were traded for goods – think 3rd graders trading marbles on the playground. After that, coins, then gold, then paper money that was easier to carry around than all of those. Then, about 1,000 years ago bank accounts were invented where the bank helped people and merchants exchange money for goods. So far, so good, right?
What is cryptocurrency: Simply put, cryptocurrency – like Bitcoin - is a new form of money that is used for peer to peer transactions without a bank or government to facilitate the transaction. $2 Trillion per year is spent on transaction fees per year worldwide – think credit card fees - and the use of cryptocurrency effectively eliminates those costs. Through the use of what's called blockchain technology - a ledger of transactions anyone can access - cryptocurrency can't be spent more than once, taking over for free the role banks and governments play when we use "normal" currency.
How is it used today: Cryptocurrency, Bitcoin and others, is slowly catching on as a way one can pay for goods and services. The travel website Expedia, for instance, accepts Bitcoin as payment. And Starbucks accepts payment too, through a 3rd party app. There is speculation PayPal and Venmo will start allowing purchases with Bitcoin soon.
Cryptocurrency as an investment: Bitcoin advocates argue that because there is a finite supply of it, its value will increase as demand does. Furthermore, as an entirely different asset class than stocks and bonds, adding a small amount to your portfolio will help you diversify. Furthermore, 9 of the last 11 years, Bitcoin has been the highest performing of all asset classes and it has increased in value well over 50% so far in 2020.
Should you buy Bitcoin: There is a difference between investing and speculating and I believe buying Bitcoin is speculating. When we buy a mutual fund that invests in stocks, we are investing in companies we believe will create value. Bitcoin will never create anything. It will only generate a return if demand increases as its supply remains static. Having said that, it certainly isn't far-fetched to envision an environment where Bitcoin may be used quite regularly for everyday purchases and, as a result, demand for it increases. Bitcoin, however, isn't the only cryptocurrency in the world and could turn out to be the world's next MySpace rather than Facebook.
I'll be the first to admit, I've never been a first-adopter. I like to purchase new technology after the bugs are worked out. Similarly, we aren't recommending Bitcoin or cryptocurrency for our clients, at least yet, because we believe it adds unnecessary risk. But we'll keep an open mind. As a kid, I never dreamed I'd someday walk around with my TV in my pocket, either.
Steve Byars, CFP®