You are here

A Tale of Two Different Athletes
A Tale of Two Different Athletes
Submitted by Moneywatch Advisors on December 5th, 2019
Have you ever lay in bed dreaming what you would do with a sudden financial windfall? Would you buy a new house or travel around the world or buy a ridiculously expensive car? Would you quit your job? Or would you create a plan to segment your newfound wealth into buckets in a reasoned, thoughtful way? Maybe 1/3 to your future, 1/3 to charity and 1/3 to the blow it out, crazy, can't remember where that came from fun bucket?
Recently I came across separate articles of two different athletes who earned a lot of money in a short time but approached their new financial standing in completely different ways. Here are their stories: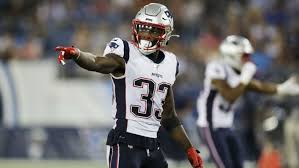 Ryan Lochte, Olympic Swimmer
You may remember the American swimmer who won 12 medals in the 2004, 2008 and 2012, and 2016 Olympic games. He has the face of a Netflix movie star – maybe slightly below Hollywood? – and the chiseled physique almost worth giving up carbs for. In his estimation he was making "well over $1 million a year" and, you guessed it, spending every dime…maybe more than every dime. His primary crime against himself, however, was not paying the slightest attention to how much he was earning and spending. He estimated he had accumulated about $20,000 in savings, though he admitted he hadn't looked at his bank account in two years!
Then, his own poor decisions cost him virtually his entire income. You may remember his pointless scandal during the Rio do Janeiro Olympic Games where Lochte and three other swimmers spent a night partying after the swimming portion of the Games were over and, for some reason, filed a false police report claiming they were robbed at gunpoint during their escapade. Long story short, his bad behavior resulted in a 10-month suspension from swimming and cost him his major sponsors – and income. Two years later, after learning apparently nothing, he was suspended again by the U.S. Anti-Doping Agency. His income plummeted from that "well over $1 million a year" to just $75,000.
Lochte, now reportedly building back his life, says his experience has taught him "money doesn't grow on trees" and that "You've got to be smart. Any paycheck you get, you have to put some away, no matter what." True. What's more? Make a financial plan that will guide you to your long-term goals and provide you with peace of mind.
Joejuan Williams, NFL football player
That's the perfect segue to our next story about an athlete who has done everything right that Ryan Lochte did wrong. Williams is a rookie cornerback for the New England Patriots who signed a four-year, $6.6 million contract and is saving 90% of his income and living off the remaining 10%. By my estimate, his annual, after-tax income is about $1 million so he is saving $900,000 and living on $100,000. That's actually quite amazing self-control considering his peers are probably not nearly as frugal.
Consider this: If Williams saves $900,000 each of the four years of his contract and invests it to earn an average of 7% annually over the next 20 years, his four years work will be worth over $11 Million by the time he is in his mid-40's.
Williams credits a personal finance class he took in high school that taught him about mutual funds, 401(k) plans and other financial lessons. What are his long-term financial plans? "I'm going to sacrifice now for me to be happy later. I can go buy me a really nice car, I can go buy me a really nice house if I wanted to, but that's not going to suffice me for when I'm 40, 50, or 60. Who knows when I'm going to need that bread."
Joejuan, I couldn't possibly say it better than that.
Steve Byars, CFP®