You are here

A Thief Stole My Social Security Number
A Thief Stole My Social Security Number
Submitted by Moneywatch Advisors on September 21st, 2018
A woman stole my Social Security number but got bupkes for her trouble because I had frozen my credit. When I received a phone call from a Lexington Police detective a couple weeks ago telling me they were questioning someone who had obtained my Social Security number, along with several others, I told him I had frozen my credit and he immediately said, "You have nothing to worry about." While it was disturbing to hear that someone could somehow steal my number, I have to say it was also quite satisfying to know I had shut her down faster than a church picnic with no potato salad.
A new federal law that goes into effect today, September 21, makes freezing your credit, thawing your credit and protecting the credit of your underage children easier and less expensive. Here are some steps to take to protect you and your family from identity theft: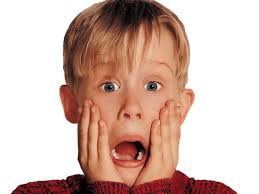 Why freeze your credit
A freeze prevents potential lenders such as a mortgage company or a credit card company from viewing your credit history. As a result, you can't get a loan or a new credit card but neither can a fraudster who wants to borrow in your name. You can, however, temporarily un-freeze your credit in order to apply for a loan when you want.
Freezing your credit is now free
The process was actually quite simple – even for me. Log in to each of the three credit bureaus – Equifax, Experian and Trans Union. They will have a button on their site for credit freezes. It used to cost $10 at each of the three agencies but the new federal law makes freezing your credit FREE. The freeze lasts until you either permanently or temporarily un-freeze it. They will provide you, of course, with a PIN. Keep that PIN in an important place as you will need it to un-freeze your credit.
Note: If you're married, it's important for both you and your spouse to freeze your credits because, as we often apply for credit like mortgages together, this will close both doors.
Thaw your credit when applying for a loan
I recently bought a new car and used the Honda low financing offer so they had to perform a credit check to complete the process. I asked them which credit bureau they used and they told me Trans Union. So, I simply called Trans Union and un-froze my credit – just with them – for three days. (They told me I could un-freeze for between 1 and 30 days) Since I had my PIN handy, it was simple and took about 5 minutes. It used to cost $10 to "thaw" your credit but the new federal law also eliminates that charge.
Create a file and freeze your children's credit
The new law also requires credit bureaus to allow parents to create and freeze credit files for their children under age 16. This will help prevent their identities from being stolen too. The Federal Trade Commission recommends doing this too.
Create an online Social Security account
While this is helpful for financial planning purposes anyway, creating an account can prevent a thief from opening one first and diverting your benefit checks to them when the time comes. It's easy at https://www.ssa.gov/site/signin/en/.
According to AARP, only about 14% of adults have frozen their credit. Be one of the smart ones, take 30 minutes and protect yourself and your family! I sure am glad I did.
Steve Byars