You are here

Top 9 Excuses Why People Don't Get a Financial Plan
Top 9 Excuses Why People Don't Get a Financial Plan
Submitted by Moneywatch Advisors on November 1st, 2018
Despite the fact David Letterman now looks like Santa Claus and sounds like Oprah, his Top 10 lists live on. Here are my Top 9 reasons – I don't believe in extra if it's not needed - why people procrastinate about planning for their financial futures. I'm sometimes asked who our strongest competition is and I always answer, "People's own inertia." Meaning, it can take energy to start anything new. But, it can be more nuanced than that. Here's what I've seen: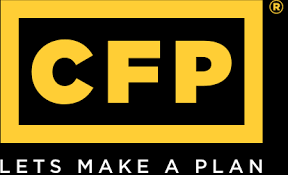 9) We're consumed with our careers and busy with kids' activities
There's no doubt this is a real issue for all of us. And exactly why people need firms like Moneywatch to help them when they don't have time to help themselves. When I was a client, it gave me great peace of mind to know someone else was helping me implement our plan and managing our investments when I didn't have time and/or didn't want to.
8) We're scared to look.
This has been somewhat surprising to me but some people would rather get a colonoscopy than talk about money. To some, it's embarrassing. To some, they believe they will be judged or criticized. Or, they believe they aren't saving enough for their financial future but don't want to know how far behind they are. Note: We don't judge or criticize, we help.
7) We just have to get a few things in order first.
This is kind of like vowing to lose weight before going to see your doctor. "I know what she'll say, so I'll just take care of it myself." Well, if it were that easy, you would have already done that. What if your plan showed that by saving just a little more you could retire early? Objective advice from a Certified Financial Planner could provide the motivation you need.
6) Social Security will take care of me.
Social Security will be an important income source for most of us during retirement but it rarely covers all of one's expenses. Want to travel during retirement? Want to help with your grandchildren's college educations? Want to buy a 2nd home in a warm location? A financial plan will help get you on the right path for your specific goals.
5) It's too soon to think about that.
I don't know how this happened, but many people have adopted the notion that you don't have to start planning for your retirement until you're almost there. The truth is, the sooner you start planning, the more likely it is you will save enough to have choices long before you get to retirement age. I'm a perfect example - we started planning with Moneywatch when we were in our early 30's and now have the financial freedom, in our early 50's, that allows us to pursue passions, not just work for a paycheck.
4) It's too late.
As long as you're still alive, it's not too late. You may be getting a late start after paying for college educations and other obligations but, don't look back, today is still better than tomorrow.
3) My employer manages my 403(b)/401(k).
No, they don't! Your employer offers investment options for yours and their contributions – that's all. Neither they nor the investment carrier – such as Fidelity, TIAA, Voya, etc. – will tell you how much to save and which investments to choose that are right for you and your circumstances. That's all on you and your financial planner/wealth manager.
2) I don't need a plan, I contribute, what else is there?
Many people think that because they've been diligent about contributing to their workplace retirement account, they're all set. Are you sure you'll have enough when the time comes to start withdrawing? Do you know how best to generate income once you enter retirement? What about taxes? What about inflation? When is the best time to take Social Security? Should you invest differently when retired than while you're working and saving? A well-thought out plan will answer these questions and more.
1) I don't know how.
If you knew everything there was to know about financial planning, you'd probably be a financial advisor yourself. While it is possible to do everything on your own, that generally involves a great deal of research and a huge time commitment. If you're putting off retirement planning because you don't know how, consider speaking to a Certified Financial Planner who does.
Steve Byars