You are here

Your Credit Score May Soon Change - Here's How
Your Credit Score May Soon Change - Here's How
Submitted by Moneywatch Advisors on February 6th, 2020
I remember my freshman year of college when some buddies and I faced the first exam of our post-secondary experience. Despite being a mid-semester test in a rather inconsequential class, we decided it would be prudent – and fun – to "pull an all-nighter" studying. Well, we were partially right, it was fun - although our friends who simply studied a couple of hours and then got a regular night's sleep did much better than we did. Ironically, until recently, it actually DID pay off to prepare your credit history by cramming right before you needed your score. Not anymore.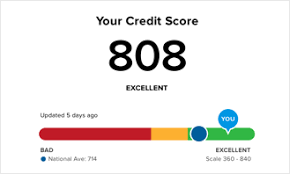 FICO (the Fair Isaac Corporation) used a static, recent month of credit history to develop your oh-so-important credit score, so paying off your Amex before applying for the car loan was a good play. Now, they recently announced, they're extending their review of your borrowing and payment history back about two years. As a result, some of us will see our scores actually increase by about 20 points – according to FICO - and the other half will see their scores decline. Here is what you need to know:
Why is this important? As you probably already know, the three credit reporting agencies provide FICO scores to potential lenders to help the lenders determine if you are a good credit risk or a poor one. So, whether you can get a car loan or even how much you pay for car insurance is affected by this number. Want to know your credit score – get a free report once a year here: https://www.annualcreditreport.com/index.action.
What is changing? In the past, FICO would create your score, generally ranging from 350 to 800 with the higher the better, by looking at your payment history and loan balances over the last month prior to their review. Now, they will examine your financial behavior over about the last 2 years. This way they can better reflect the trajectory of your behavior and, presumably, get a more accurate picture of your risk as a borrower. Interestingly, mortgages won't be immediately affected by this change as almost all of them are backed either by Freddie Mac or Fannie Mae who are still required to use the old way.
People most likely to see a drop? Those that consolidated their debt into an unsecured, personal loan. So, if you maxed out three credit cards and consolidated your debt into a personal loan at a lower interest rate – not a bad idea, actually – but then added more credit card debt, get ready for a lower score.
If you've paid down your mortgage over the last two years or paid off a car loan, expect your score to increase.
What are the factors of your credit score?
Payment history;
Percentage of credit used;
Length of credit history (sorry soon-to-be college grads);
Mix of loans;
How many new credits applied for.
In short, the best course of action is avoid making late payments, don't apply for more credit than you need, and pay off your credit card balances each month.
Sorry, there's no more cramming for this exam by paying off your credit card a couple of months before you apply for a car loan. FICO wants to know if you've gone to class, read all the material and completed the reading assignments. Now is a good time to be sure you are doing all the right things.
Steve Byars, CFP®